About our company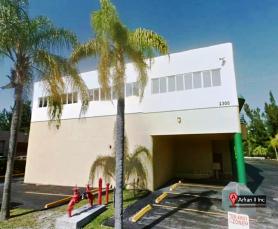 Florida State Fire Protection Contractor
We are a minority owned and operated Fire Protection Contractor serving customers in the South Florida area since 1982. We are members of Associated Builders & Contractors and NFPA Florida Chapter. We specialize in the installation of wet and dry sprinkler systems, pre-action, foam, fire pump installation, service and repair. Past and present projects consist of office buildings, schools, airport facilities, hotels, hospitals, warehouses, shopping centers, sports facilities, retrofits, and many more. We are located in the Doral area with 14000 sq ft. of office and warehouse space where we stock and pre-fabricate in-house for immediate installation and response. We design our projects with up to date software, including capabilities in BIM coordination using Navisworks and Revit 3D modules.
Carrying all jobs to completion and owner satisfaction
Arfran Inc. prides itself in carrying all jobs to completion and owner satisfaction since 1982. We look forward to our continued growth and future customer relationships.